Silicone Puzzle Bowl Slow Feeder
Regular price
$55.00
Sale price
$42.00
Unit price
per
Sale
Sold out
Product Details

Does your dog eat too fast? Did you realize this is a bad thing? Eating their food too quickly means dogs swallow more air, which can make them gassy.

It also means they don't chew the food efficiently, which may cause them to vomit their food or at the very least, have reflux. Lastly, a dog who eats too quickly will hardly notice they've eaten a meal at all, and will turn to their owner begging for treats or even more food, resulting in weight gain over time.


The Bark Begone Slow Feeder Silicone Puzzle Bowl will solve these problems and many more! The ridges and valleys in the puzzle bowl will spread out your pet's food, forcing them to slow down and eat less food in each bite. The smooth surfaces of the silicone will protect their teeth, gums and tongue, but is durable enough to hold up to repeated mealtime use.

The silicone surface will also prevent the bowl from moving-a common problem with an energetic eater! This means less spills and mess, and a more protected floor. The large, dog-bone shape is also harder to flip or slide, which means quieter and cleaner mealtimes.
Shipping & Returns

Orders are processed and shipped within 1 business day, to allow time for any modifications or cancellations.

Normal delivery times are 3-7 business days once shipped.

Need to return a product you received? No problem!

Bark Begone offers a 60 day refund policy.

If you are not completely satisfied with your Bark Begone products, return them for a refund any time within 60 days of purchase (exceptions made for long shipment times).

Please note that return shipping is NOT included.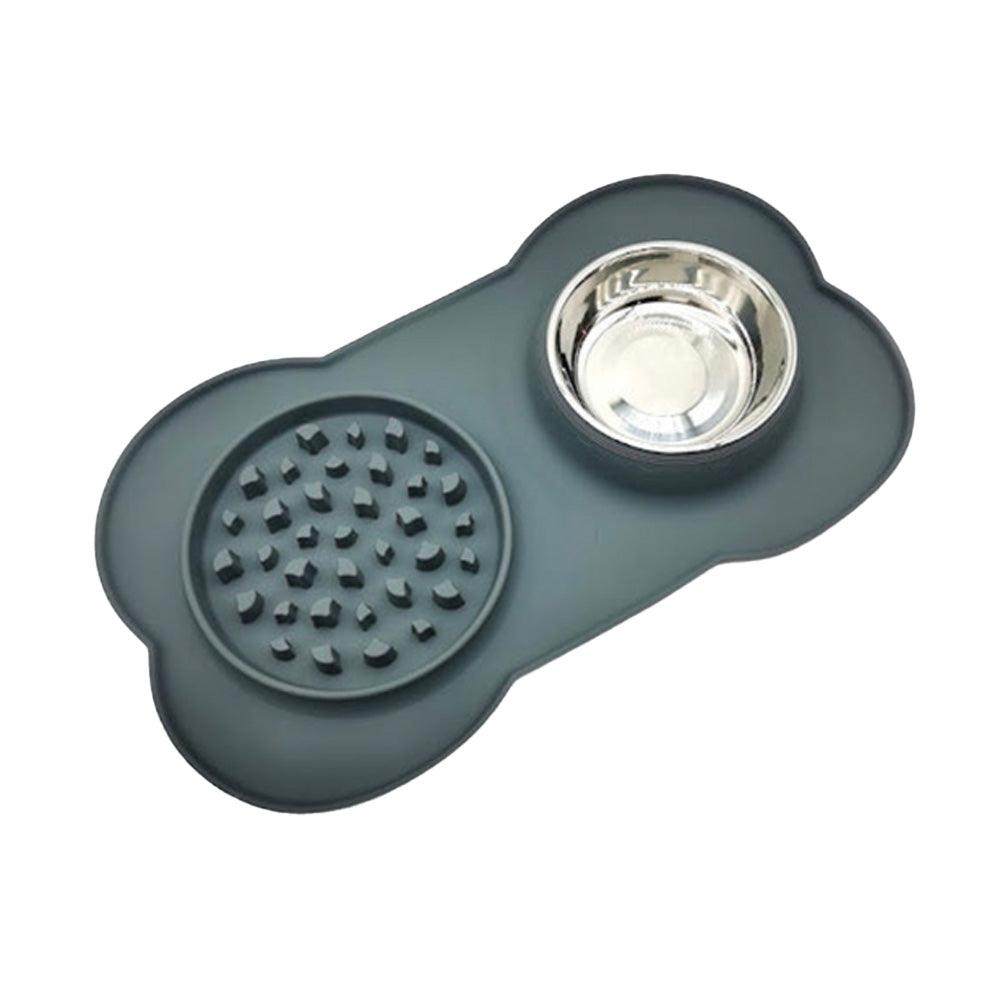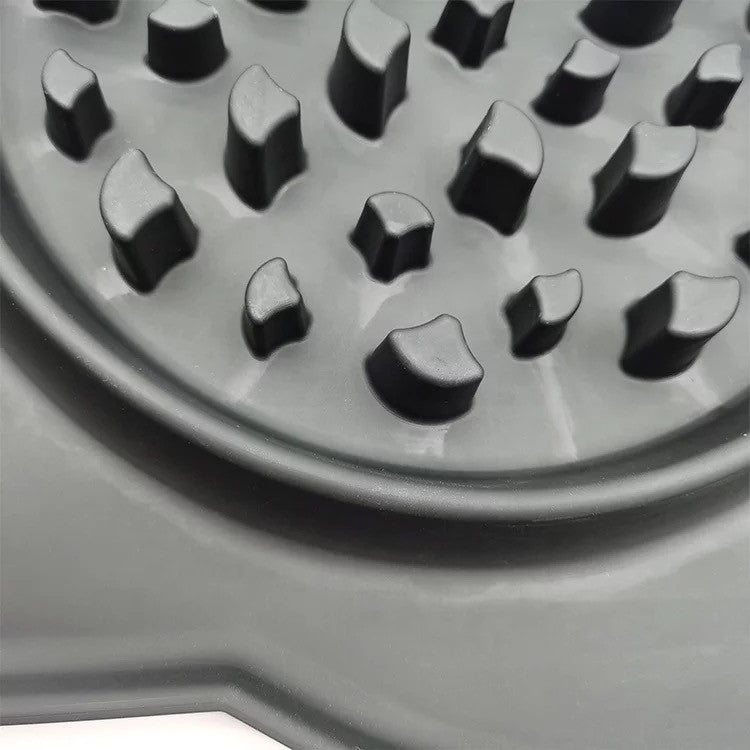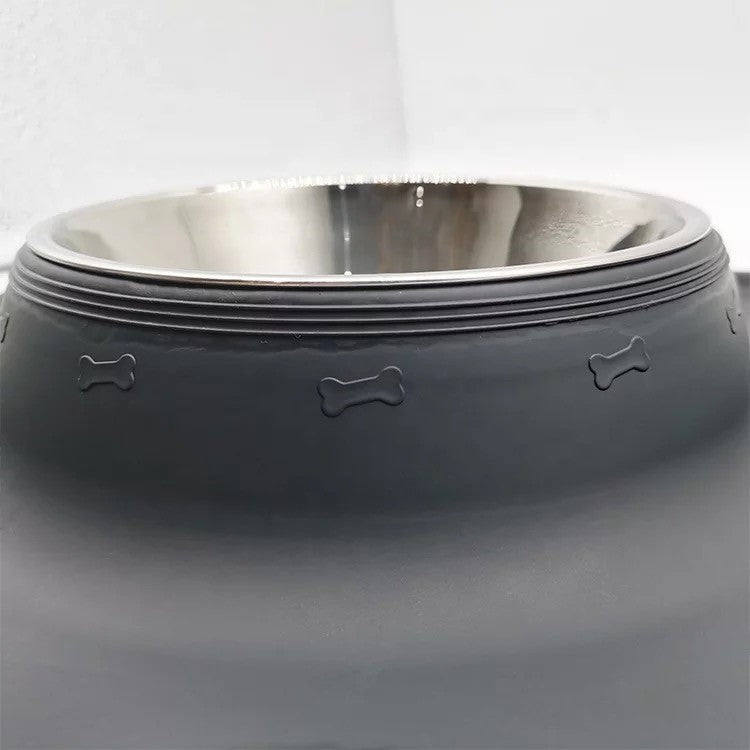 60-DAY MONEY BACK GUARANTEE

NO-HASSLE RETURNS

FAST SHIPPING
What Our Customers Say About our
Silicone Puzzle Bowl Slow Feeder
Very useful bowl!
I love this slow feeding bowl, my golden lab eats too fast and up comes his dinner! This bowl slows him down but he seems to have fun chasing his food around. We can throw all the parts in the dishwasher, that's a bonus. And if I need him busy for a while I stick some peanut butter and kibble in there and he forgets about everything but his bowl. Great product!