Stop Barking In Seconds With The Click Of A Button. No Collars. No Fences. No Pain. No Barking.
Bark Begone Rechargeable Dog Trainer - Anti-bark Device
Product Details

Need help? (346) 643- 0183/Hello@barkbegone.com | Over 100,000 Bark Begone's Sold | Love it or return it | 60 day refund policy

If you are sick and tired of unwarranted dog barking, poor behavior, or even unruly wild dogs, then we have the solution just right for you.

Introducing the Bark Begone Dog Trainer the ultimate handheld device used to train your dog to stop barking!

Our anti barking dog device is equipped with proprietary ultrasonic emitters that effectively get any dogs' attention. The handheld device is lightweight, durable, and even includes a flashlight which is useful for late night walks.
How To Use

Our handheld bark deterrent was created to be a great training tool to teach your dog to stop barking. The ultrasonic sound that is emitted is also 100% safe for your dogs to hear! Although the sound is inaudible to humans, with the press of a button, your dog is affected with a small audible reminder to let them know it's time to stop barking and start paying attention.

Simply flip the switch up to the I setting and with the push of a button you'll grab any rowdy dog's attention. This is your chance to step in and tell your pet "No!". The moment they silence their dog barking is the moment that you praise them for being such a good boy! This positive reinforcement is the key to good barking habits for your dog. In just a couple uses, your dog will recognize the sound and start listening to your commands. That's why our Bark Begone Anti Barking Device is famed as the best bark deterrent on the market!

One of the greatest things about the device is its extraordinary range. The Bark Begone handheld device works up to 70 feet which makes it a great for use at the park or when fending off surly dogs at a distance.

Switch the device to the II setting to engage the aggressive ultrasonic emitter. This setting should be used to only scare away combative wild dogs. The second setting is designed to emit a louder ultrasonic sound which is meant to startle and deter threatening dogs. This dog barking silencer setting can be a great tool for rebellious wild dogs but when training your personal animal, be sure to use setting I.
Features

Two Ultrasonic High Frequency Sound Settings, Max effective range of 70 feet!, Rechargeable battery (30 hour lifespan), and LED flashlight button
Specifications

Weight: 5 oz / 0.31 lbs and Dimensions: 5.5 x 2.3 x 1.1 in
Shipping & Returns

Orders are processed and shipped within 1 business day, to allow time for any modifications or cancellations.

Normal delivery times are 3-7 business days once shipped.

Need to return a product you received? No problem!

Bark Begone offers a 60 day refund policy.

If you are not completely satisfied with your Bark Begone products, return them for a refund any time within 60 days of purchase (exceptions made for long shipment times).

Please note that return shipping is NOT included.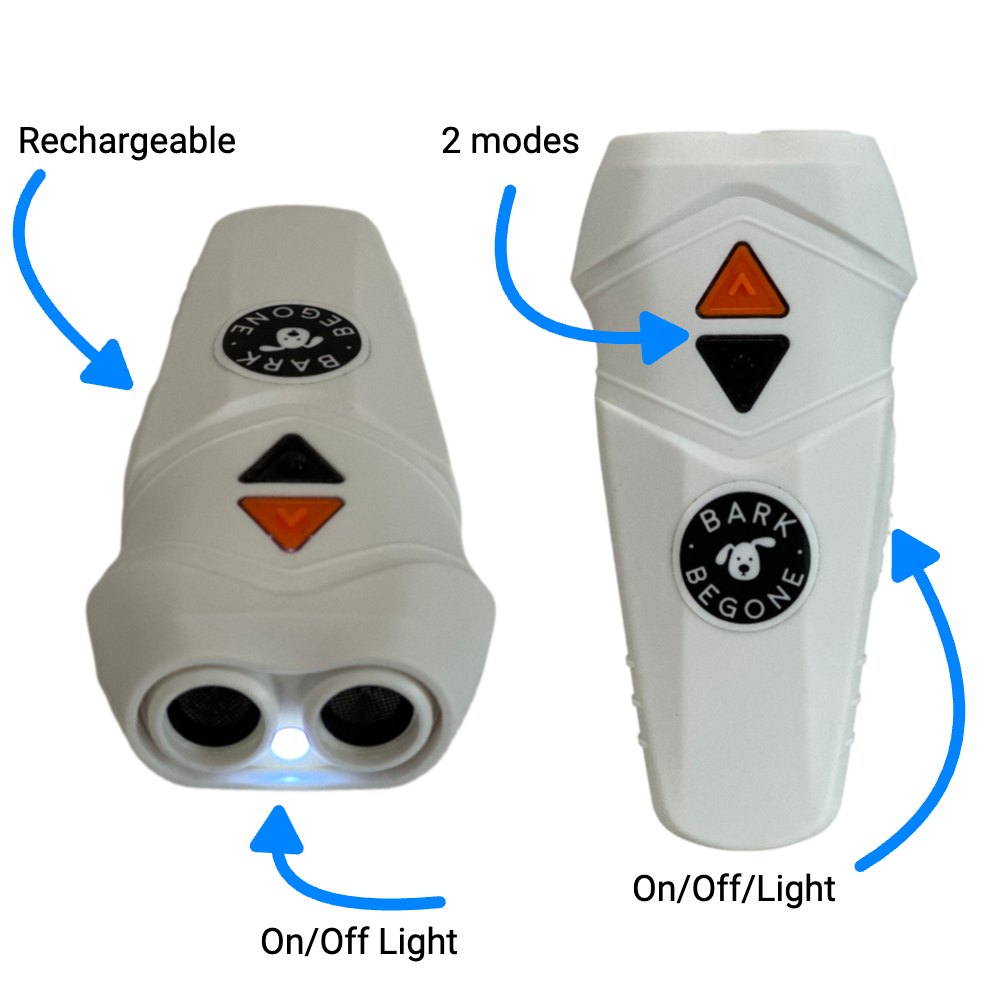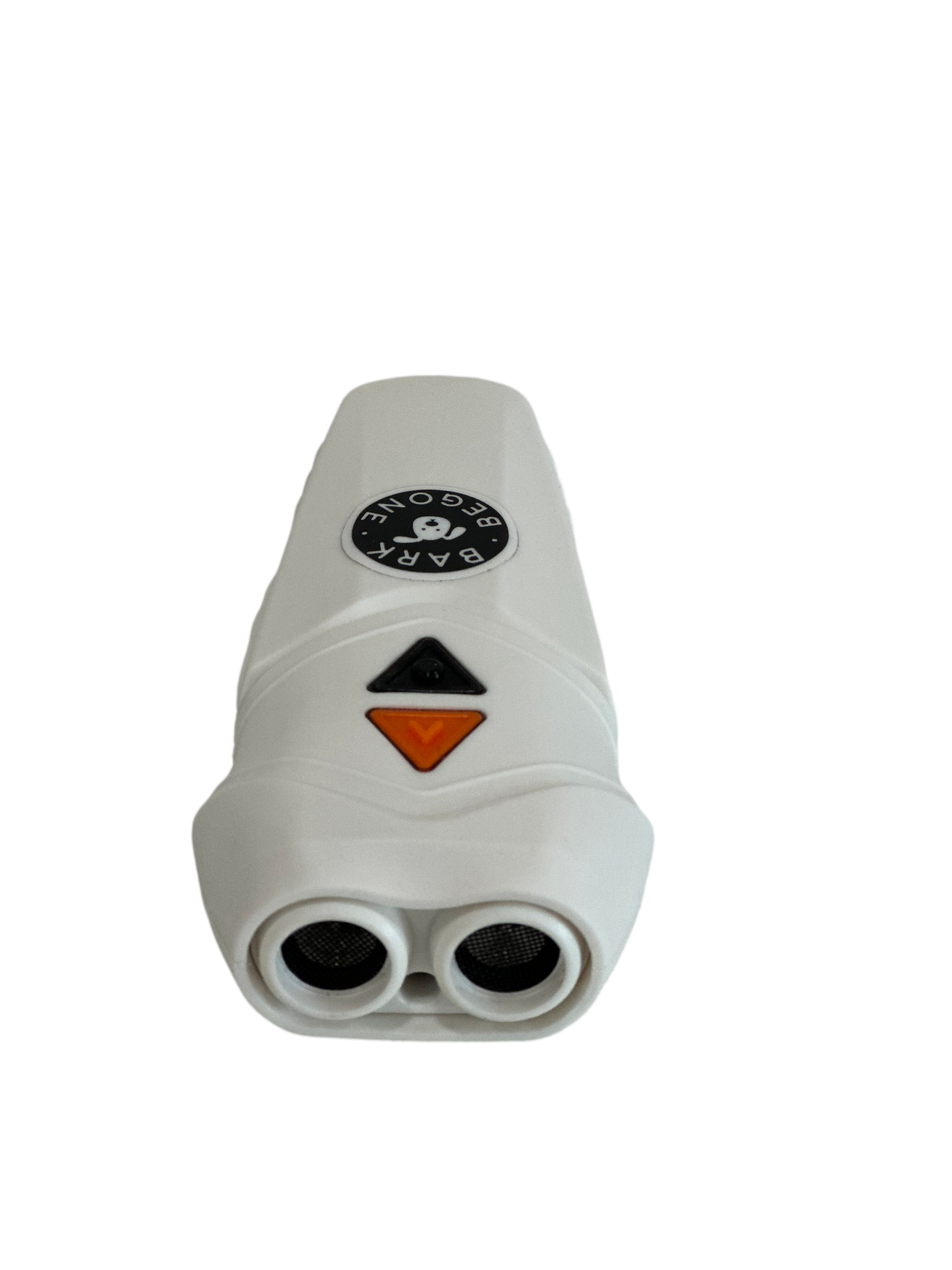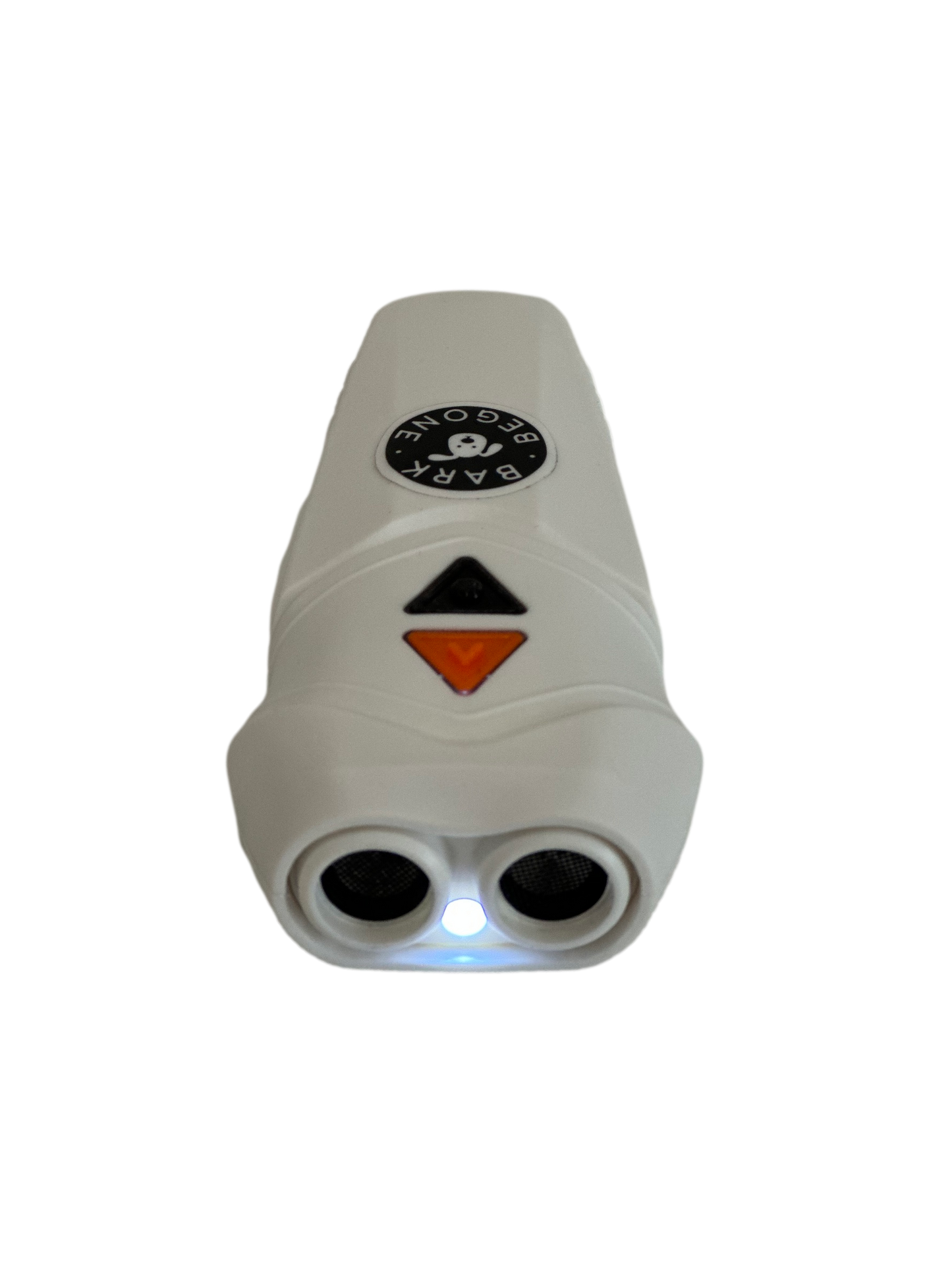 60-DAY MONEY BACK GUARANTEE

NO-HASSLE RETURNS
What People Are Saying About Bark Begone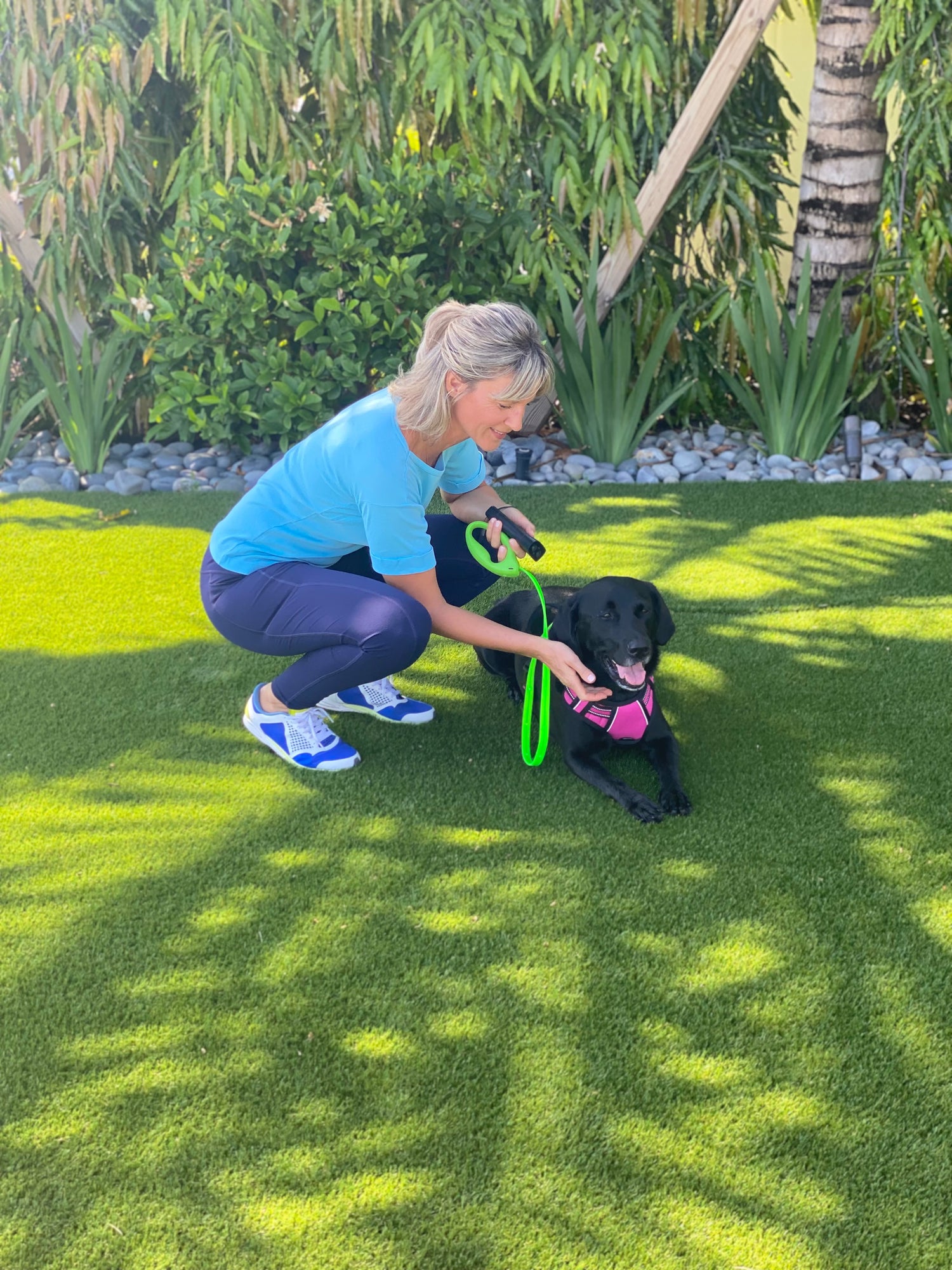 Put A Stop To Barking Dogs!
Dogs are programmed to aim to please us and get love in return, but sometimes they just don't understand what it is we are looking for as owners. Dogs may think they are helping us out and protecting us by barking over and over again, and it can be a real challenge to make the dog understand that excessive barking is an unwanted behavior.
Bark Begone helps your dog understand what is right and wrong, and it helps mold your dog's behavior by giving your dog immediate feedback on what he is doing and helps your dog focus on learning the instructions. By training your dog the difference between right and wrong, you can help your dog be the perfect dog you always wanted.
What Makes The Bark BeGone So Great?
Ultrasound to the Rescue!
Bark Begone uses an ultra high pitched sound which humans cannot hear, but which gets your dog's attention right away. The sound is so uncommon to your dog that it stops it in the middle of bad behavior.
Super Simple to Use
Bark Begone is so simple to use it will blow you away. Simply get in the line of sight to your barking dog and push the button. When your dog stops barking, praise them. Repeat this process and in no time, you won't even need to push the button anymore.
Versatile
Our bark deterrent is easy to carry anywhere, and fits perfectly in the palm of your hand and comes with a wrist strap for easy portability. Equipped with a ultra-bright LED light for easy night time use.
100% Harmless
Bark Begone uses no chemicals or physical contact that can be harmful to dogs.
You can be confident that your dog will not be harmed by the ultrasonic and visual stimulation that has been developed.
How The Bark BeGone Works
What Our Customers Say About our
Bark Begone Rechargeable Dog Trainer - SD
Frequently Asked Questions
Does Bark Begone dog bark deterrent hurt my dog's ears?

Absolutely not. Bark Begone dog bark deterrent emits a sound that is high frequency not high volume. It emits a tone that is above the range of human hearing but well within the hearing range of a dog.

The tone simply gets their attention because the sound is not often heard within the dog's normal environment.
Is bark begone ultrasonic pet trainer and anti barking device harmful to my other pets?

Simply, no. The Bark Begone anti dog barking device is 100% humane and not at all harmful.

Your other pets such as cats, hamsters, fish, etc may hear the Bark Begone's tone, but it is simply a high frequency (ultrasonic) tone, not a high volume tone.

Bark Begone is 100% safe for all pets and humans.
What is the range of the bark begone?

Approximately 20-30 feet. Remember, Bark Begone is a training aid and as such you should be close to your dog so that you can praise them when s/he stops barking.
What kind of battery does bark begone dog bark stopper use?

The Bark Begone dog bark stopper Handheld Device uses a single 9 volt battery (the square kind).
Choosing a selection results in a full page refresh.
Opens in a new window.