Get 50% off right now - while supplies last!
Bark Begone Multi-Function Safety Harness
Regular price
$35.99
Sale price
$17.99
Unit price
per
Sale
Sold out
Product Details

These strong, water-proof harnesses are reflective to keep you and your best friend safe during night walks. Fully adjustable, for a comfortable fit.

Two rings at the top and bottom of the harness means you can use it for leash training.

Add our Safety Belt and use this reinforced harness in the car!

Reinforced stitching, for a durable harness.

You will love this as much as we do!
Sizing

Small size: chest size: 13- 24 inches, neck size: 12"-19 inches, 8-16 lbs

M size: chest size: 15-29 inches, neck size: 15-24 inches, 16-38 lbs

L size: chest size: 15-35 inches, neck size: 16-26 inches, 38-49 lbs

XL size: chest size: 18-38 inches, neck size: 20 -33 inches, 49-99 lbs
Shipping & Returns

Orders are processed and shipped within 1 business day, to allow time for any modifications or cancellations.

Normal delivery times are 3-7 business days once shipped.

Need to return a product you received? No problem!

Bark Begone offers a 60 day refund policy.

If you are not completely satisfied with your Bark Begone products, return them for a refund any time within 60 days of purchase (exceptions made for long shipment times).

Please note that return shipping is NOT included.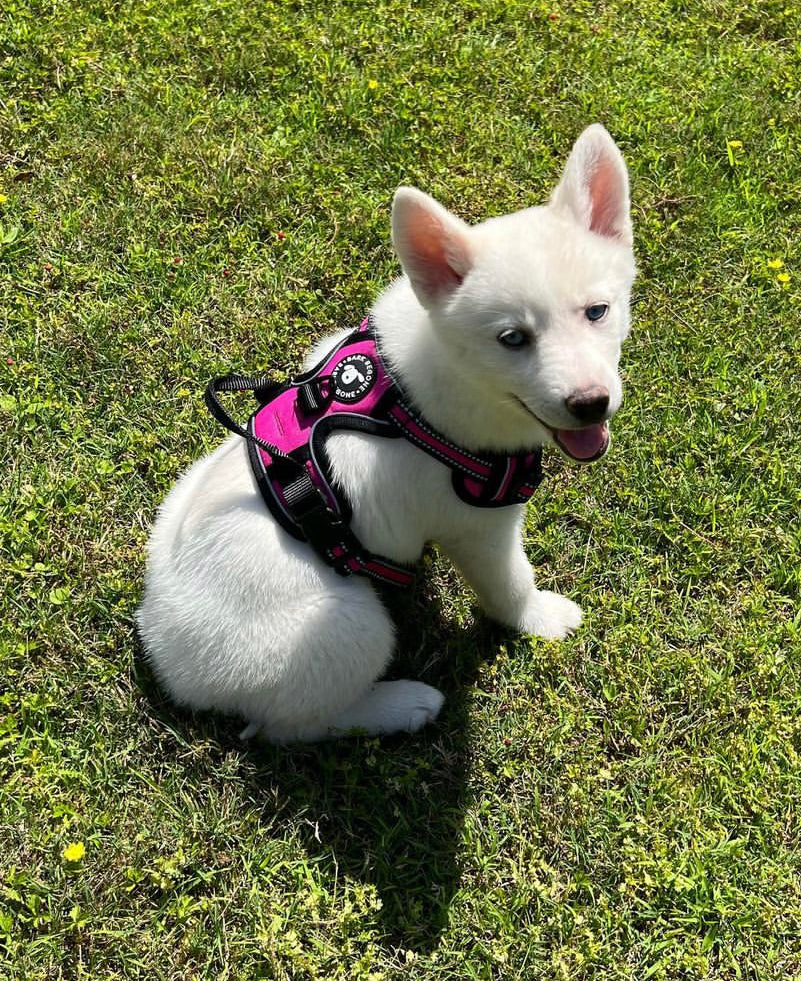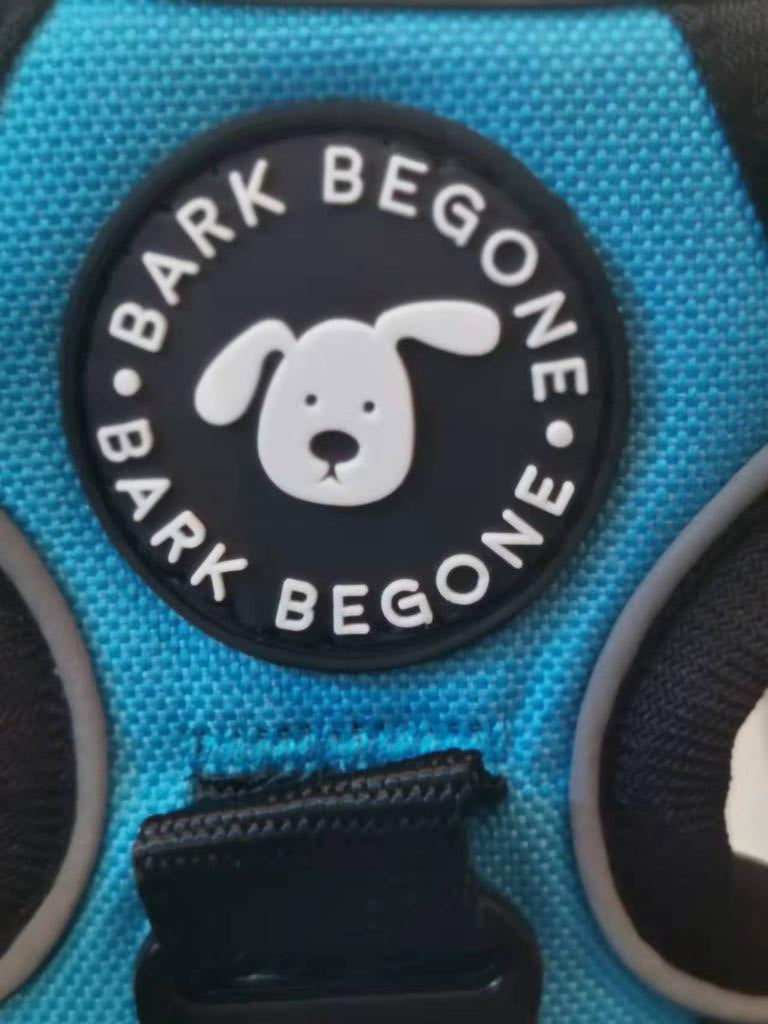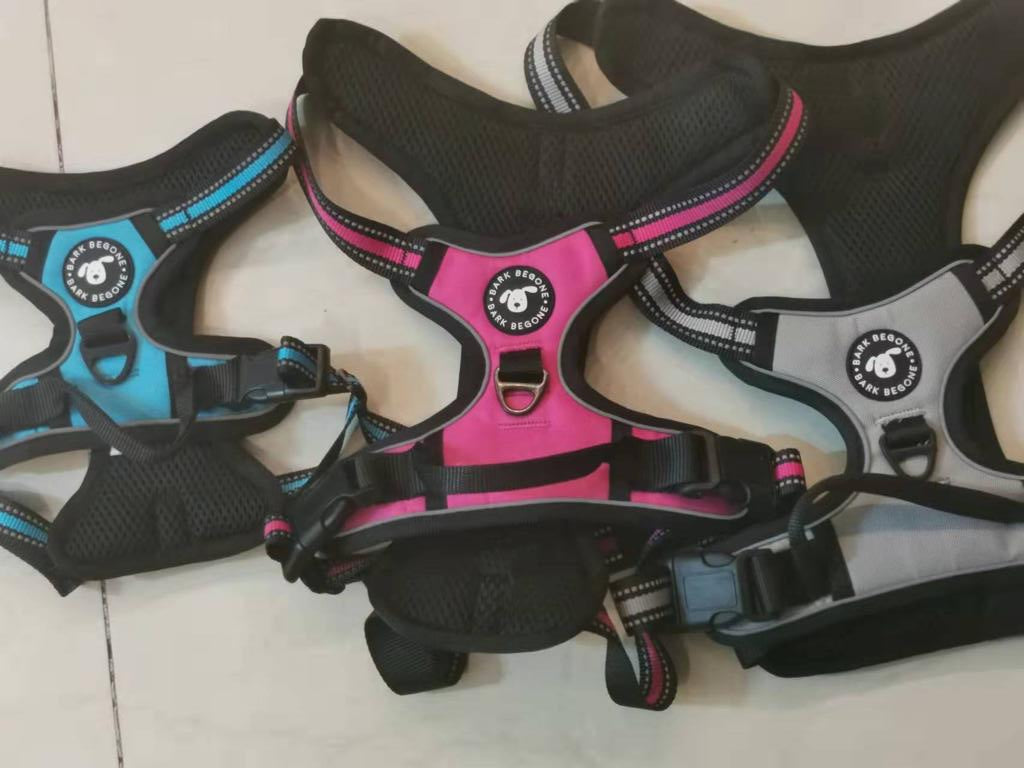 60-DAY MONEY BACK GUARANTEE

NO-HASSLE RETURNS

FAST SHIPPING
What Our Customers Say About our
Bark Begone Multi-Function Safety Harness
Cute!
Loved the colour, and my pup Freya looked great. fit her well! :)
I love this harness! - ¡Me encanta esta pechera!
The Bark Begone harness is perfect! It is easy to put on, even with an over-excited puppy trying to bite it! The big handle on the back is easy to grab when it is time to put the leash back on, and the whole thing is very sturdy. I use it for all of my walks, even short ones. So far it has survived very strong pulling, a few accidental chewing sessions, and hiking through spiky desert plants. I also love the reflective panels, it makes me feel better about night walks. When my puppy grows out of this harness, I will definitely buy the next size up!
¡La pechera de Bark Begone es perfecta! Por fin encontré una pechera muy fácil de poner. El lazo grande en la espalda es muy firme y fácil de agarrar, muy útil al momento de poner la correa otra vez. Lo uso para todos mis paseos, incluso los cortos. Hasta ahora se mantiene muy firme, incluso cuando mi cachorro ha jalado muy fuerte, la pechera y correa han sobrevivido a diferentes ataques: mordidas de mi perro, caminatas en el desierto entre plantas con muchas espinas y otros riesgos. También me encanta que sea reflejante, me siento muy agusto caminando en la noche. Cuando mi cachorro sea demasiado grande para esta pechera, ¡seguro compraré una más grande para el!
Too cute!!
My dog Nina is very anxious, so every time we would go out she would pull the old harness we had but ever since we bought this one she started pulling less and less to the point that now she doesn't pull the harness while walking. She feels very comfortable with it. NOT TO SAY THAT SHE LOOKS GORGEOUS WITH HER PINK HARNESS.
Gorgeous, my Pomsky looks fantastic in this!
I love this harness! It is so cute! We got it for our little Pomsky, and she looks adorable! Easy to put on.
SO CUTE!
My chihuahua usually slips out of harnesses but not this one! She seems to find it comfortable. I bought her the pink one and it's so cute we love it.